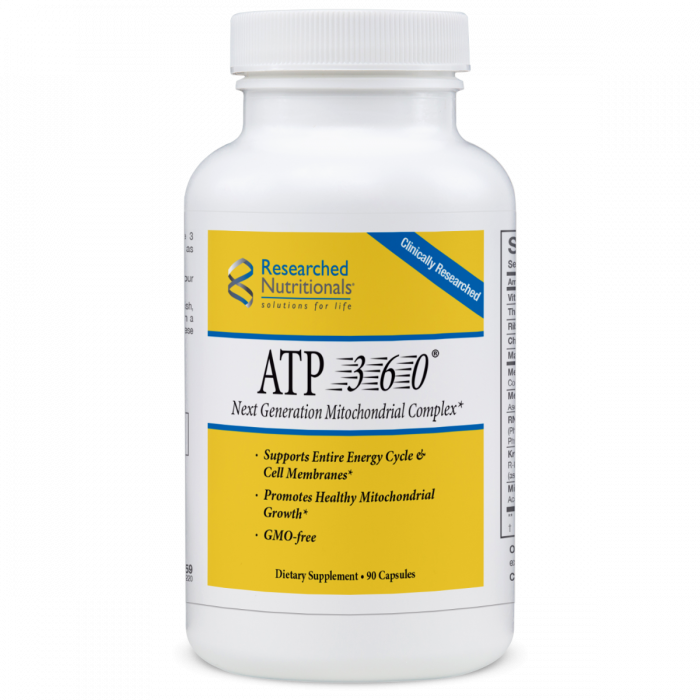 The Karlfeldt Store
ATP 360
ATP 360® is a comprehensive formula to support mitochondria and is backed by peer-reviewed, published clinical research. Using powerful, researched ingredients, ATP 360® provides targeted, effective support.
Mechanisms of Action:
Phospholipid matrix promotes mitochondrial membrane health*
R-Lipoic Acid and PQQ support the Krebs Cycle and mitochondrial mitogenesis*
Antioxidants protect mitochondria against oxidative stress*
Nutrients such as NADH and CoQ10 promote a healthy electron transport chain and ATP production*
Energize your mitochondria!
Mitochondria are responsible for cellular energy. A multitude of health-related and environmental factors can impact mitochondrial health. ATP 360® is formulated to provide complete mitochondrial support, by promoting normal mitochondrial growth and mitosis, supporting healthy mitochondrial membrane, and supplying the necessary cofactors for optimal cellular energy production.*
*These statements have not been evaluated by the Food and Drug Administration (FDA). These products are not meant to diagnose' treat or cure any disease or medical condition.
***Due to high demand and limited resources from our supplies, we may substitute comparable supplements in the pack.***