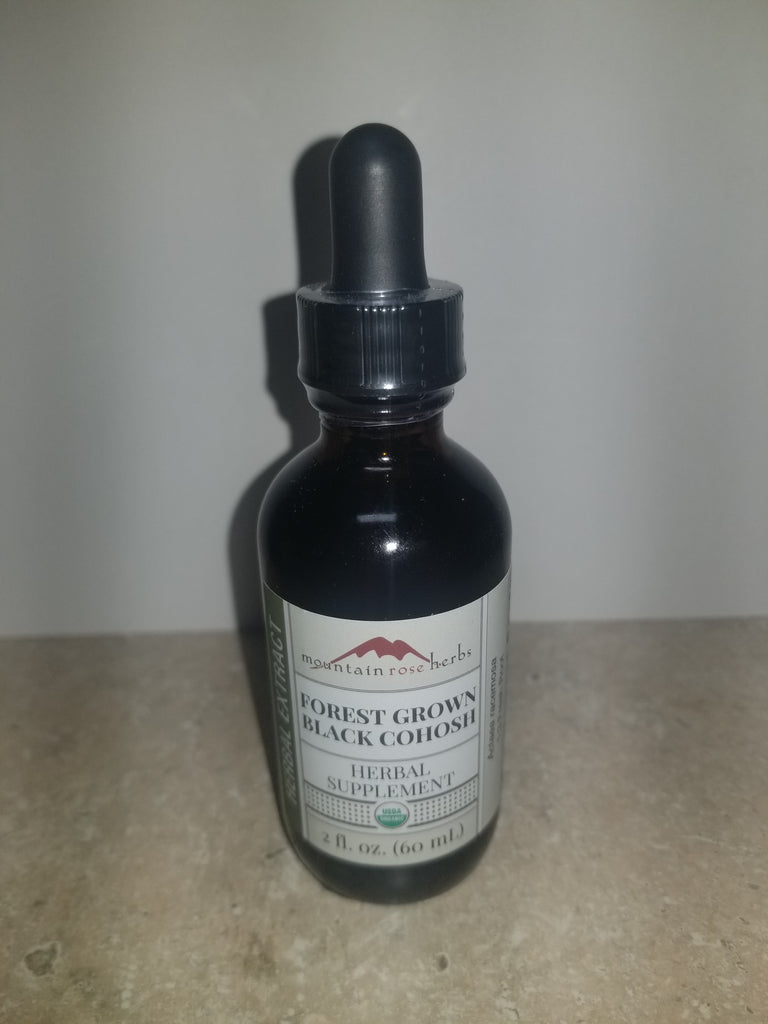 The Karlfeldt Store
Forest Grown Black Cohosh
We are proud to offer our forest grown black cohosh extract made from certified organic, forest cultivated roots. This black cohosh tincture is a culmination of a unique partnership between Mountain Rose Herbs, United Plant Savers, and dedicated herb growers. Due to the decline of wild black cohosh stands from increased demand and habitat loss, our forest grown product line was created to encourage conservation through cultivation. Black cohosh roots are consciously collected from private forests in their native woodland habitat. These areas are stewarded by farmers dedicated to preserving this important plant for the future.
Black cohosh is a rhizomatous flowering perennial, native to many parts of eastern North America. A member of the buttercup family, Actaea racemosa produces large, compound leaves and long racemes of sweet-smelling white flowers. It thrives in old-growth coastal forests and regions of considerable biodiversity. The vast majority of the world's black cohosh is produced and cultivated in the United States and Canada. Black cohosh may also be referred to by its Latin name Cimicifuga racemosa which is a synonym for Actaea racemosa.
Black cohosh root was an important herbal remedy for Native Americans and later for the pioneers who learned of its beneficial properties from local tribes. Black cohosh was widely used for its healthful properties and was oftentimes employed for its affinity for the female reproductive system. Historically, black cohosh root has also been used to help with occasional sore muscles among other uses. 
Black cohosh is a strong plant typically employed for its specific wellness qualities. It can be found in various herbal formulations blended by competent herbalists. We use black cohosh tincture in our crone care extract.
(*These statements have not been evaluated by the Food and Drug Administration
(FDA). These products are not meant to diagnose' treat or cure any disease or medical condition.)