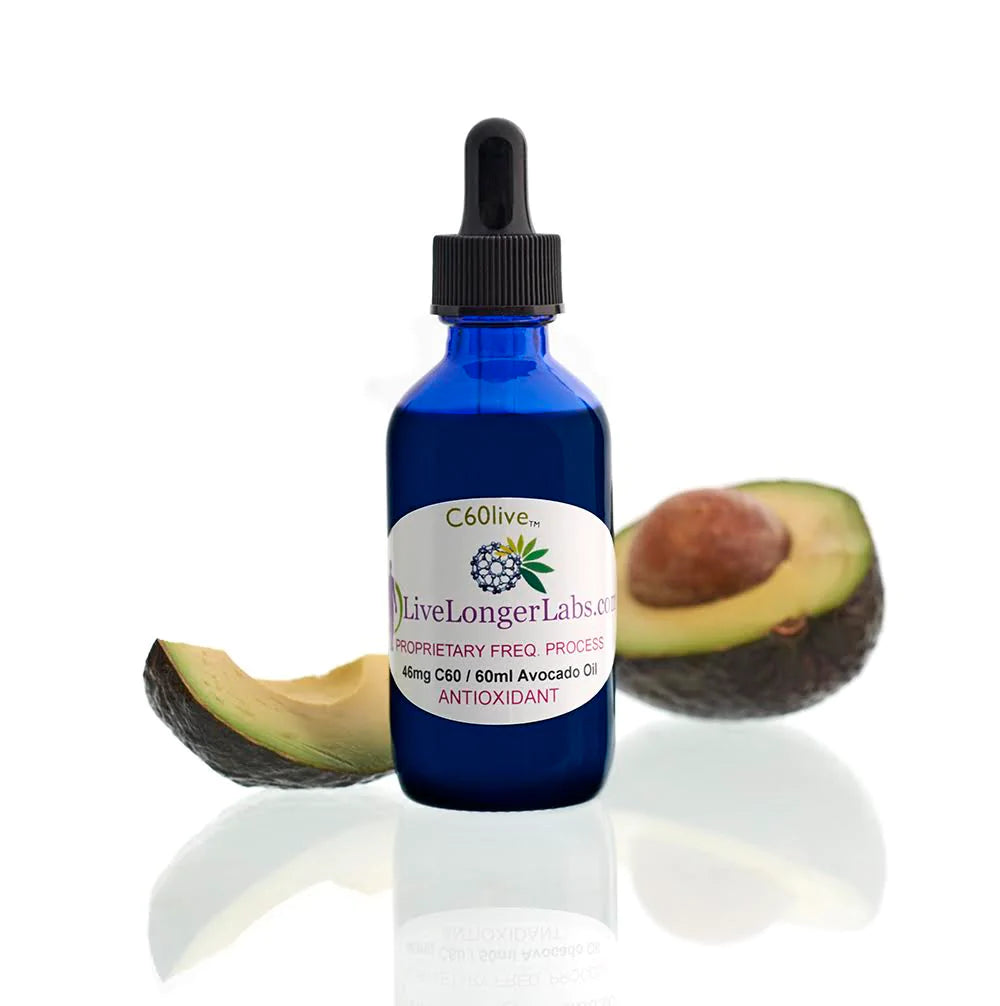 The Karlfeldt Store
C60 Avocado oil
Roughly 70% of avocado oil is made up of oleic acid. 
Oleic acid is a healthy fat that blocks cholesterol transportation in your small intestine, boosts your body's heart-protective functions and helps your immune cells better identify inflammation. 
Oleic acid also increases the concentration of GABA around your brain cells. GABA has many positive effects on your brain, including reduced anxiety and insomnia. 
Avocado oil's benefits go beyond oleic acid, too. It also contains the anti-oxidative protein lutein.
Lutein benefits your eyesight and may reduce your risk for cataracts and macular degeneration. 
Further, avocado oil may also reduce arthritis symptoms, including stiffness.  Research has found it to be particularly helpful for people who experience osteoarthritis of the hip and knee. 
Additionally, research suggests that avocado oil may help speed up healing from skin injuries. 
Last – but certainly not least – avocado oil may prevent gum disease. 
(*These statements have not been evaluated by the Food and Drug Administration
(FDA). These products are not meant to diagnose' treat or cure any disease or medical condition.)